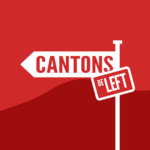 Nouvelle saison de Cantons de Left qui débute avec un retour sur l'actualité de l'été, on parle de cause qui nous tient à cœur et on discute de nos vacances. Merci d'être à l'écoute pour une deuxième saison! / A brand new season of Cantons de Left begins with a look back at news that sparked our interest over the summer. We also discuss causes that are close to our hearts, and we cover summer break. Thanks for tuning in for another season!
Les informations concernant le Forum Génération 5 et Fière la fête :
Forum Génération 5+ | Facebook
Merci à Letendre Studio pour les nouveaux logos!