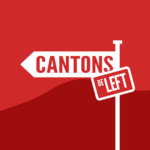 Cette semaine à Cantons de Left, on parle un peu de la parentalité, on vous met à jour concernant les différents mouvements de grève en cours et on vous parle des avantages économiques d'être syndiqués. / This week on Cantons de Left, we have a quick chat about parenting, updates on various ongoing strike movements, and we discuss the economic benefits of being unionized.
Source
Le conflit de travail chez TLD à Sherbrooke est terminé
Québec a négocié de mauvaise foi avec un syndicat, conclut un tribunal
SQDC strike: conciliation talks stall, again
Grève à la SQDC | La conciliation n'a pas encore porté fruit | La Presse
Une entente ratifiée met fin à la grève des inspecteurs des normes de sécurité
B.C. care aides, lab assistants, health facility cleaners ratify new labour deal
Scoop: Another NLRB judge just ruled against Starbucks, finding the company broke the law in Kansas and Missouri, including by firing workers and asking for cops to disperse them
T-MOBILE WORKERS ANNOUNCE INDEPENDENT UNION
Labour proposal could upend rules for gig workers in the U.S, companies
Votre patron vous surveille-t-il? L'Ontario oblige les employeurs à le dire
Retour au bureau : tendance à la hausse au centre-ville de Montréal, selon la CCMM

Wage theft in the US
https://www.nytimes.com/2022/10/13/business/economy/tipped-wage-subminimum.html

NEW STUDY: Being in a union means a $1.3 million increase in lifetime earnings – larger than the average gains from getting a college degree.